The U.S. Homeownership Rate Is Growing
Published | Written by Gerardo "Jerry" Avila
The desire to own a home is still strong today. In fact, according to the Census, the U.S. homeownership rate is on the rise. To illustrate the increase, the graph below shows the homeownership rate over the last year:
?"In the 1970s, when inflation was running around 10%, home prices were rising at approximately the same rate. Renters actually have a harder time in inflationary periods, because rents tend to rise along with inflation, whereas mortgage payments stay the same for homeowners with fixed-rate mortgages."
When you buy a home with a fixed-rate mortgage, you can lock in what's likely your biggest monthly expense – your housing payment – for the duration of that loan, often 15-30 years.
That gives you a predictable monthly housing expense that can benefit you in the short term, but you'll also gain equity over time as your home appreciates in value and you make your monthly mortgage payment.
And with that growing equity, your net worth will increase as well. In fact, the latest data from NAR shows the median household net worth of a homeowner is roughly $300,000, while the median net worth of renters is only about $8,000. That means a homeowner's net worth is nearly 40 times that of a renter.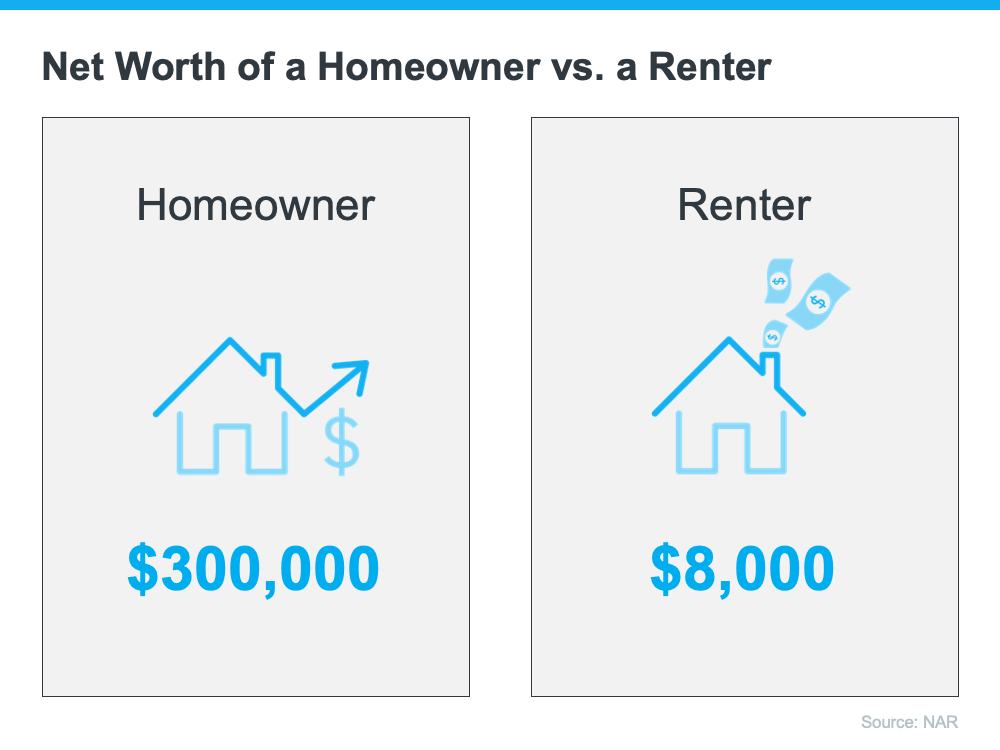 Final Thoughts
The U.S. homeownership rate is growing. If you're ready to purchase the home of your dreams, let's connect so you can begin the homebuying process today.
Related Articles
Keep reading other bits of knowledge from our team.
Request Info
Have a question about this article or want to learn more?